Painting like a maniac
Posted on
Since moving into the new studio at Glasshouses Mill I have been painting like a maniac in preparation for Host 2011.
I have decided that I want to exhibit only new work and given that each new piece in the new series will take a minimum of 40 hours, I have got some long days ahead of me. Fortunately I am having a ball!!
Since embracing my love of detail, embedded meanings and symbolism, the previously crippling frustrations I was experiencing with my work have left me.
"Transformation" is nearing completion. Work in progress pictures below: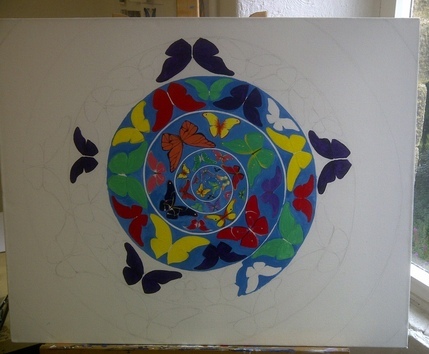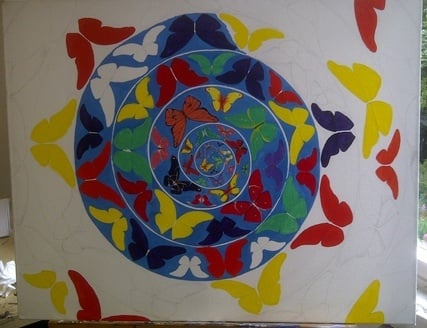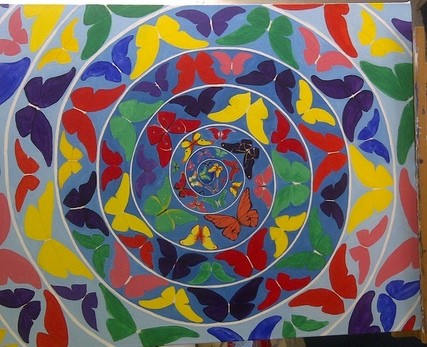 Only the fine detailing of over 50 butterflies and the spiraling plain & substitution cipher text left to paint in. Hah..........only!