Escape plan.....
Posted on
The last four weeks have seen the season rapidly change from frosty mid winter scenes to spring flowers and birdsong with the promise of summer BBQ's with friends almost visible on the horizon.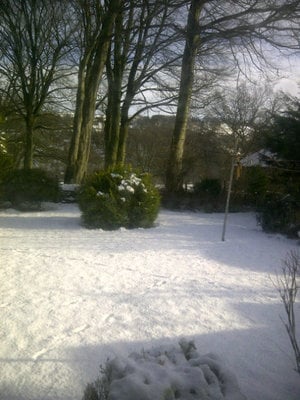 Although I do love the cosyness of winter, I'll be the first to admit that my motivation and energy levels really start to wane if it goes on for too long. I am not a naturally sunny early morning person at the best of times so waking up to darkness outside makes me just want to crawl back under the covers to wait for daylight, but three kids generally makes realising that particular inclination an impossibility! Add into the mix that I seem to have the circulation of a snake and I have reached the reasoned conclusion that I am made for sunnier climes.
So while I plan my escape to a perfect tropical island (one that is miraculously devoid of bugs, things that bite, hurricanes and anything unpleasant) we have got down to the serious business of clearing the garden of it's winter debris ready for a much hoped for BBQ season here in sunny Nidderdale.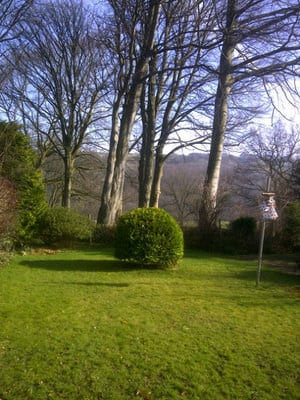 In terms of my work there is plenty happening on the painting front with several submissions scheduled over the course of 2012. 'Distortion' is almost complete and my sketchbook for the Sketchbook Project 2012 is well under way. Sketches/composition layouts abound for new pieces and a few more days in the week would be much appreciated - failing that an extra hour each day............please???