Okay, who did it? I demand to know who snuck in and stole the last 3 months from under my nose! I am having serious trouble believing that we are already in October and once more galloping towards Christmas......... Again......... Already. 'ecky thump as they say in my neck of the woods.
Even though time appears to be on fast forward setting, my productivity levels seems to be keeping pace with several new pieces completed and another 2 underway.
Flutterby (Open edition available)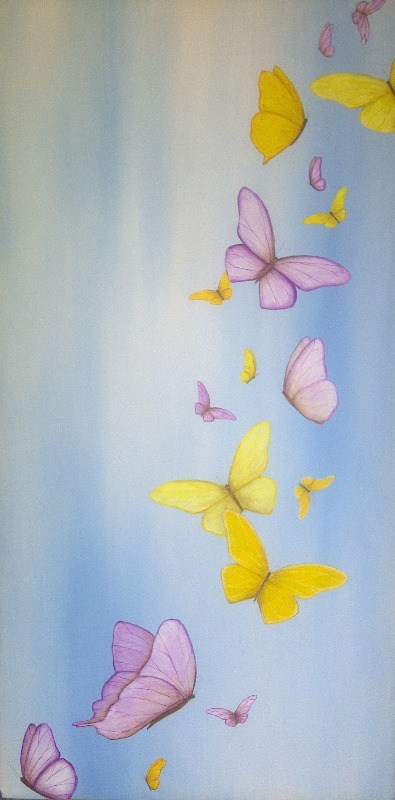 And because painting, exhibitions, open studios, family, studying just simply isn't enough I am also recommencing running children's craft workshops from my studio starting the 27th October with a halloween themed Creepy Crafts. Bookings are rolling in and I think I better get my next workshop session sorted ASAP given the level of demand.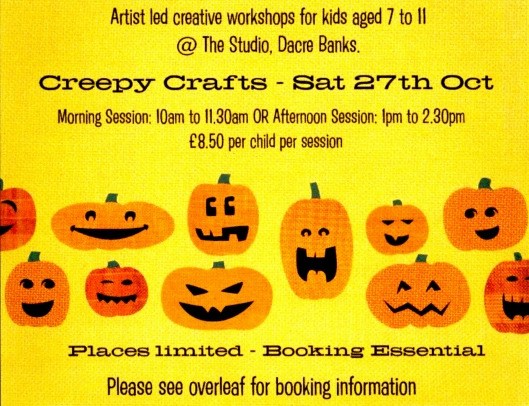 Really looking forward to these workshops as having run many of these in years gone by, I have to admit to finding kids so inspirational when they are focused on a creative project.
I am also in the midst of organising an exhibition @ The Studio comprising of the works of 5 artists all working in varying media. Preview evening will be held on 16th November and the exhibition will run from 17th November to the end of January.
More details of the artists involved in this fantastic collaboration will follow shortly.
Right enough of this blogging malarky. Take care all, stay creative and stay happy.
Frances x